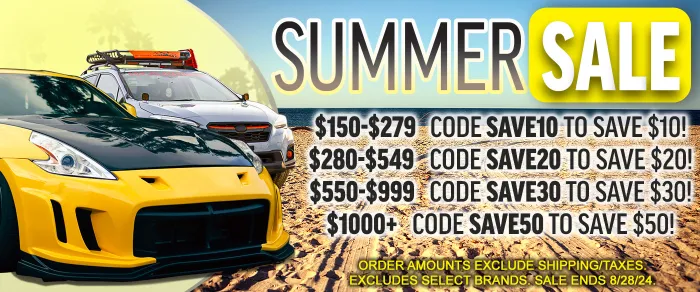 Parts for Your Nissan 350Z
The 350Z is one of the most popular platforms to modify due to its fantastic looks, layout and performance. We know that everyone has there own style and plan for there ride so that is why we supply a wide variety of aftermarket Nissan 350Z parts. We pick all of our items based on there quality, function, and price to ensure that we provide you with the best parts at the best prices. We select 350z parts to cater virtually all aspect of a build so that you can get everything in one place to help make your project go as smoothly as possible.
Aftermarket Parts for Nissan 350Z Related Guides:
Featured Parts for your Nissan 350Z

...Loading Featured Parts for your Nissan 350Z
Narrow Down Your Nissan 350Z Year
Jump to the catalog for a given year Aftermarket Parts category.
Don't have a Nissan 350Z?
The link bellow will take you to the same Aftermarket Parts but for a different car.
All Parts Categories for Nissan 350Z
This is the alphabetically sorted list of all parts categories for the Nissan 350Z.
Select your desired parts upgrade path: