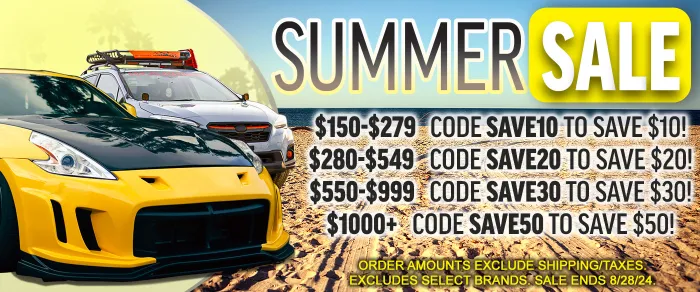 Parts for Your Honda S2000
The Honda S2000 is an extremely quick platform from the factory but has plenty of room to grow. So here at PRO Import Tuners we offer a huge selection of high quality aftermarket performance parts for the Honda S2000 . Our parts have been hand picked for there function, form, and cost effectiveness. We strive to be your one stop shop for all of your parts for Honda S2000 needs and are constantly updating our inventory. We can turn your S2000 into a show stopper, track destroyer, or anything in between with our competitively priced performance parts.
Aftermarket Parts for Honda S2000 Related Guides:
Featured Parts for your Honda S2000

...Loading Featured Parts for your Honda S2000
Narrow Down Your Honda S2000 Year
Jump to the catalog for a given year Aftermarket Parts category.
Don't have a Honda S2000?
The link bellow will take you to the same Aftermarket Parts but for a different car.
All Parts Categories for Honda S2000
This is the alphabetically sorted list of all parts categories for the Honda S2000.
Select your desired parts upgrade path: