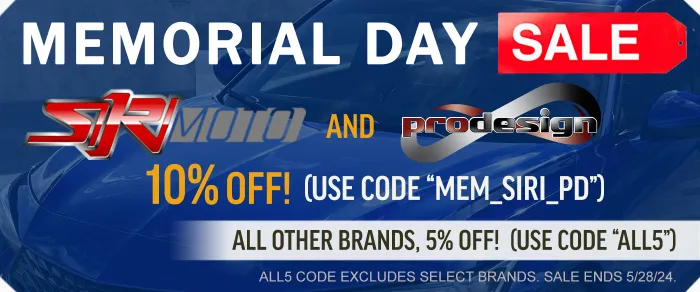 Parts for Your Toyota Camry
The Toyota Camry is one of the most popular vehicles on the road today and that is why we have a wide range of after market parts available. Here at PRO Import Tuners we have Toyota Camry parts for just about every build. We can supply you with the high quality Toyota Camry parts that will set you apart from the crowd in a show. We even have the item to help you walk away from the competition in a race. If you aren't sure were to start just ask our knowledgeable PRO Import Tuners staff and they will get you going.
Aftermarket Parts for Toyota Camry Related Guides:
Featured Parts for your Toyota Camry

...Loading Featured Parts for your Toyota Camry
Narrow Down Your Toyota Camry Year
Jump to the catalog for a given year Aftermarket Parts category.
Don't have a Toyota Camry?
The link bellow will take you to the same Aftermarket Parts but for a different car.
All Parts Categories for Toyota Camry
This is the alphabetically sorted list of all parts categories for the Toyota Camry.
Toyota Camry Upgrade Info
Select your desired parts upgrade path: