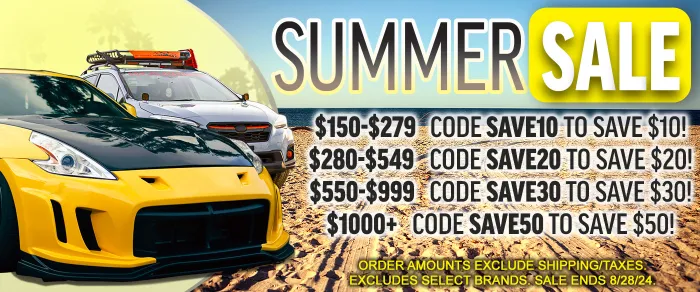 Parts for Your Scion FRS
The Scion FR-S is a very capable platform and is almost begging to be modified by the avid street tuner. If you are looking to upgrade your Scion FR-S, then PRO Import Tuners has the parts you are looking for. Our in house customer care techs have a wide range of knowledge and are always looking into making effective improvements, which allows us to help you meet your goals when it comes to your car build.

PRO Import Tuners has parts for your Scion FR-S that range from simple bolt-on's to improve the performance and aesthetics of your vehicle, to custom engine internals and light weight body panels made out of exotic materials such as dry carbon fiber. We make it easy to find parts for your Scion FR-S, by cataloging parts that are specifically designed for your car.

Our experienced staff can help you find the parts you need and provide the support one would expect. No matter what your budget is, we can help you improve the performance of your Scion FR-S.
Aftermarket Parts for Scion FRS Related Guides:
Featured Parts for your Scion FRS

...Loading Featured Parts for your Scion FRS
Narrow Down Your Scion FRS Year
Jump to the catalog for a given year Aftermarket Parts category.
The link bellow will take you to the same Aftermarket Parts but for a different car.
All Parts Categories for Scion FRS
This is the alphabetically sorted list of all parts categories for the Scion FRS.
Select your desired parts upgrade path: