All Imports

SiriMoto Phase 2 Strut Bar
Imports that support SiriMoto Phase 2 Strut Bar
SiriMoto Phase 2 Strut Bar Description
Enhanced performance - Greater feedback under aggressive driving situations.
Stability and Predictability - Increase responsiveness of the steering feel.
Quick and easy install.
Quality - Clam shell design made out of high grade aluminum.
Maximize performance - While looking great, it is positioned for performance.
Covered by SiriMoto's 1 Year Limited Warranty.
Excellent high-end strut bar.
Improves handling, steering response, and tire grip around corners.
Carefully implements the use of aluminum and steel, to provide strength while minimizing weight.
Unique extruded aluminum bar architecture.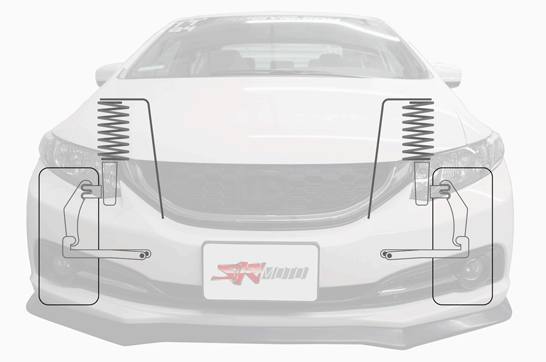 Reduces front chassis flex
The SiriMoto Phase 2 Strut Bar is designed with pure function in mind. These strut bars feature a strong inner beam layout, that complements the curved outer clam design, to provide an extruded aluminum bar architecture that is the strongest of its kind. Made specifically to strengthen your Import's chassis, the SiriMoto Phase 2 Strut Tower Bars are especially effective on MacPherson Strut type suspensions as is found on the front of many modern vehicles.
Improving chassis stiffness not only provides greater feedback under racing conditions, it also helps increase the responsiveness of the steering feel. Improving both those aspects of any vehicle is something that is sought after by many weekend-enthusiast and world-class-racers alike.
Availability and Condition: Unless otherwise noted, this product is in brand new condition and usually in stock at one of our warehouses, or will ship directly from the manufacturer.